Tow Truck Insurance Pennsylvania
Tow Truck Insurance Pennsylvania — Great Rates, Call Right Now!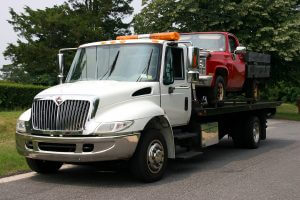 If you are looking for great rates on Tow Truck Insurance in Pennsylvania you have found the right place!
Call the Pennsylvania Tow Truck Insurance Specialists of Pathway Insurance by dialing 1-800-998-0662 Monday through Friday until 5 PM EST.
You can also click on the yellow "Chat with us" image up until 8 PM EST Monday through Friday to speak with a licensed agent about your Pennsylvania Tow Truck Insurance needs. If you find our website after normal business hours, choose any of the links below for your specific area in Pennsylvania to request information and quotes 24/7:
Pathway is a leading independent insurance agency specializing in offering Tow Truck Insurance in Pennsylvania, Ohio, Kentucky, Michigan, Tennessee, Wisconsin, Illinois, Minnesota, Colorado, New Mexico, Texas, Arizona, Alaska, Maryland, Virginia, West Virginia, South Carolina, North Carolina, Georgia, Alabama, Mississippi, Missouri, and Florida.
Tow Truck Insurance Pennsylvania — Towing Companies We Insure:
We insure new business ventures, towing companies that have gotten themselves into hot water because of claims, companies with a completely spotless loss record, and those specializing in repo work.
As you can imagine, companies that have a completely spotless claims record and have been in business for at least three years will pay the lowest amount of money for their commercial truck insurance.
What about those who do not have a spotless record or those starting a brand-new company?
How do the rates compare between the three different situations?
It may shock you to learn that there will be a significant difference in pricing for a company with a completely spotless claims record and in business for at least three years versus a new startup company.
Also, the difference between the company with a spotless record and a towing company with a very bad loss history is even more dire, perhaps to the point that the company can no longer remain in business.
Let's consider that now.
Tow Truck Insurance Pennsylvania — Price Difference Between Different Circumstances.
Example: A company with a spotless record, in business for three years or longer, with truck drivers all over the age of 25 and with no tickets or accidents on their MVR record (business or personal record) may qualify for a rate as low as $3,500 average per truck for full coverage (comprehensive and collision coverage in addition to primary auto liability).
Keep in mind that, in certain areas within the state, rates may be significantly higher per truck as rates are also based in part by the zip code of the business. For example, a tow truck company can expect to pay more money in the city of Philadelphia than in a city with a much lower population.
However, in some unique situations, the rate has been much lower than the $3,500 per truck average. For instance, if towing is not the main source of revenue generated for the business, i.e. a tow truck is owned and operated by an auto repair garage and towing is not offered for hire but only as an accommodation to auto repair customers, in this case the rate may be significantly lower than an average of $3,500 per truck.
What could a new business venture expect to pay for primary auto liability plus comprehensive and collision coverage if the drivers are over the age of 25 and they have a spotless driving record?
It could be possible for a new business venture to pay a little less than $5,000 per truck on average. Again, there are some unique situations where the owner of the business may have impeccable credit and may qualify for even lower rates than the $5,000 per truck average. This can also be the case when a business does not offer towing for hire but only incidental towing for an auto repair garage or body shop.
What about a company that has a problematic claims history? What could they expect to pay on average per truck?
In some cases, the best pricing for towing companies with a very bad claims history is $25,000 – $30,000 per truck!
For a company offering for-hire towing the pricing may run anywhere from $3,500 per year per truck to $30,000 per year per truck, a very significant difference in pricing.
That difference in pricing may determine if a tow truck company stays in business or whether they go out of business!
How can you avoid the scenario where you may need to pay $30,000 per year per truck?
By avoiding mistakes that others have made on their Pennsylvania Tow Truck Insurance.
As a company, we like to share insurance scenarios. Some are based on true life experiences of those we have met or insured and some scenarios are simply figments of our vivid imagination. We do this to help companies understand the dire financial circumstances they may be facing in the event they make mistakes on their insurance.
Let's set the stage to consider one such mistake that could be made by a person starting a new tow company.
Tow Truck Insurance Pennsylvania Claim Scenario — Jimmy Jam Towing.
Jimmy Jamison, aged 33 and recently divorced from his second wife, Sandy, just lost his factory job for poor attendance (he would regularly miss work for dumb reasons) and was forced to move into his parents' home.
Jimmy, truth be told, is quite lazy, and his parents reluctantly allow him to move back in with the condition that he will get a job soon (they are quite familiar with his track record).
Since Jimmy was fired from his job he decides to try to collect unemployment from his last employer and files with the state, thinking that he is entitled to unemployment benefits because he showed up some of the time for his job.
Naturally, Jimmy's former employer challenged his request for unemployment. After an investigation, the state agreed that Jimmy was fired for cause due to his frequent unexcused absences from work.
Jimmy gets the bad news on a Saturday afternoon after Albert, their mailman, dropped the letter into their mailbox.
Jimmy is depressed to learn he will not be getting a free ride for the next six months on his former employer's dime so he arranges to meet up with a few of his buddies at the local bar on main street. For some unknown reason, the bar was named the 52nd street Bar and Grill by a previous owner despite the fact that it has always been located on Main street. The name is a running joke with the patrons and the new owner.
Jimmy walks in and heads over to the corner table where he sees his friend "Tiny" Tim Hester who got the nick name "Tiny" not because he is small in stature but because of his squeaky, high-pitched voice that stands in stark contrast to his 6'5″ body builder frame.
"What's up, Jimmy my boy?" Tiny Tim says as he guzzles a frosty mug of amber gold.
"Oh, same as usual. I got canned from the Fishfry Factory. No worries, though. The place was getting the best of my olfactory senses," Jimmy joked. Fishfry Factory, as the name seems to imply, wasn't related to the fishing industry at all. The company makes inserts for athletic shoes.
"I have got the perfect job for you, Jimmy. Let me tell you what I came up with. It suits you perfectly." Tiny Tim purred 'perfectly', imitating his favorite female feline character.
"Lay it on me, Tiny". Jimmy motions for one of the waitresses to come to his table to take his order.
As "Tiny" relates his job description to Jimmy, Sunny Piker enters the establishment and ambles to an area until he sees Jimmy and Tiny.
In our next post, which you can read by clicking Tow Truck Insurance Philadelphia, we will learn what employment idea Tiny came up with for Jimmy.
Tow Truck Insurance Pennsylvania — Call or Click Today!
When on the hunt for Tow Truck Insurance in Pennsylvania the best number to call is 1-800-998-0662.
Pathway Insurance is a leading independent agency offering great rates on Pennsylvania Tow Truck Insurance.
Our normal business hours are Monday through Friday by telephone until 5 PM Eastern Standard Time. If you find our website after these hours, check to see if our chat system is active. If so, feel free to ask questions and chat with one of our licensed agents.
Otherwise you can use our quote request system that's available 24 hours per day by clicking on one of the links closest to your location in Pennsylvania:
Tags:
Allentown Pennsylvania Tow Truck Insurance
,
Bensalem Pennsylvania Tow Truck Insurance
,
Erie Pennsylvania Tow Truck Insurance
,
Lancaster Pennsylvania Tow Truck Insurance
,
Pennsylvania Tow Truck Insurance
,
Philadelphia Tow Truck Insurance
,
Pittsburgh Tow Truck Insurance
,
Reading City Pennsylvania Tow Truck Insurance
,
Scranton Pennsylvania Tow Truck Insurance
,
Tow Truck Insurance Allentown Pennsylvania
,
Tow Truck Insurance Bensalem Pennsylvania
,
Tow Truck Insurance Erie Pennsylvania
,
Tow Truck Insurance for Allentown Pennsylvania
,
Tow Truck Insurance for Bensalem Pennsylvania
,
Tow Truck Insurance for Erie Pennsylvania
,
Tow Truck Insurance for Lancaster Pennsylvania
,
Tow Truck Insurance for Pennsylvania
,
Tow Truck Insurance for Philadelphia
,
Tow Truck Insurance for Pittsburgh
,
Tow Truck Insurance for Reading City Pennsylvania
,
Tow Truck Insurance for Scranton Pennsylvania
,
Tow Truck Insurance for Upper Darby Pennsylvania
,
Tow Truck Insurance in Allentown Pennsylvania
,
Tow Truck Insurance in Bensalem Pennsylvania
,
Tow Truck Insurance in Erie Pennsylvania
,
Tow Truck Insurance in Lancaster Pennsylvania
,
Tow Truck Insurance in Pennsylvania
,
Tow Truck Insurance in Philadelphia
,
Tow Truck Insurance in Pittsburgh
,
Tow Truck Insurance in Reading City Pennsylvania
,
Tow Truck Insurance in Scranton Pennsylvania
,
Tow Truck Insurance in Upper Darby Pennsylvania
,
Tow Truck Insurance Lancaster Pennsylvania
,
Tow Truck Insurance Pennsylvania
,
Tow Truck Insurance Philadelphia
,
Tow Truck Insurance Pittsburgh
,
Tow Truck Insurance Reading City Pennsylvania
,
Tow Truck Insurance Scranton Pennsylvania
,
Tow Truck Insurance Upper Darby Pennsylvania
,
Upper Darby Pennsylvania Tow Truck Insurance