Non Emergency Medical Transportation Insurance Philadelphia
Non Emergency Medical Transportation Insurance Philadelphia — Same Day Quotes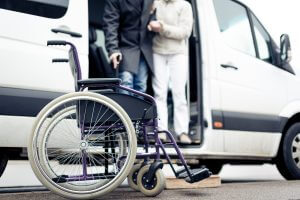 Are you looking for Non Emergency Medical Transportation Insurance in Philadelphia or the surrounding areas?  
If so, call the Philadelphia NEMT Insurance Brokers with Pathway Insurance by dialing 1-800-998-0662 right now.
If you find our website after our normal hours which are 9 AM EST to 5:30 PM EST, you can choose our chat with a live agent system up until 8 PM EST for us to answer any of your questions.
There is one final method you can use to send us a request for information and quotes 24 hours per day, seven days per week — use our online information request system.
Choose a link that you see below based on the location or the operation of your business, complete a few details, and one of our licensed agents will get back with you soon:
Non Emergency Medical Transportation Insurance Philadelphia — Claim Scenario Part 2
In our previous article that you can read by clicking on Non Emergency Medical Transportation Insurance Pennsylvania, we mentioned that few insurers are interested in writing Pennsylvania NEMT Insurance Policies verses standard Commercial auto insurance policies because of claim activity.
Now we will continue our discussion by sharing a comparison of potential claim payouts between two different types of small businesses:
A Non Medical Transportation Company versus a Roofing Contractor.
Our Non Medical Transportation company is Iron Skillet Transportation, our roofing contractor is Jarvis Man Roofing LLC.
Let's set the stage for our claims that are very similar in their circumstances.
Frankie Jarvis the owner of J Man Roofing assigns one of his roofing crews to do a roof tear off and replacement on Sylvia Jones' home located on Main Street.
This crew is lead by his oldest son, Mike. After finishing the tear off and placing a protective tarp on the exposed roof, it's now quitting time. Mike jokingly yells at his team, "Let's get going before the bars close!"
Mike's crew after getting yelled at a few more times by Mike seems to slow down, not speed up as it has been a long, hard day working in temperatures hovering at about 100 degrees almost all day.
Mike ups the ante by offering to buy the first round. Immediately upon hearing Mikes offer, a few cold brews seem like the right motivation to get his guys going.
So, they gather their tools and hop into Mike's company truck and start to make their way down to the 51 Bar.
Non Emergency Medical Transportation Insurance Philadelphia — the Accident
As Mike is heading to the 51 Bar on Ridge Ave, the guys are starting to cast off their lethargy and are growing a bit boisterous in the back of the truck. Stevie, the youngest of the roofing crew decides to smack Billie in the back of the head for some previous offense that happened in the middle of the day between the two.
Billie was sitting in the front with Mike and he angrily turns in his seat trying to throw a punch at Stevie from the front seat. The two begin to trade trash talk back and forth and they both threaten to knock each other's block off as soon as they get out of the truck.
As things are starting to heat up between the two, Billie unbuckles his seat to better leverage himself to teach Stevie a lesson with his fist.
Instead, Billie decides to strangle Stevie so he attempts to launch himself into the back of the truck. As he does this, his right foot makes impact with Mike's head, causing Mike to take his eyes off the road for just a second. Mike shakes off the blow, turns around, and screams at them both to knock it off, and he returns his attention to the front.
As soon as he stares straight ahead, he realizes that a van has suddenly stopped right in front of him. Immediately he slams on the brakes, but it's too late.
Mike's truck makes impact with the minivan and both Billie and Stevie, who were not wearing their seatbelts because they were fighting, were both thrown from the truck.
Two life squads were dispatched to the scene to dispatch all of the injured parties to the hospital. In our next post, we will discover the extent of all the injuries and the insurance claim payouts.
Non Emergency Medical Transportation Insurance Philadelphia — Insurance is More Complicated Than The Price We Pay For It
As you are looking for Non Emergency Medical Transportation Insurance in Philadelphia or the surrounding areas, there is only one number that you need to know:
1-800-998-0662.
The agents of Pathway Insurance, Philadelphia NEMT Insurance Brokers, can help you find the coverage you need.
If you have found our company after our normal business hours or on the weekend, there are two additional ways you can contact our licensed agents.
Use our live agent chat system up until 8 PM EST Monday – Friday and up to 5PM on the weekends.

Send us a request for quotes online 24 hours per day.
To request online quotes, pick a hyperlink listed below based on your territory:
Tags:
Abington Pennsylvania Non Emergency Medical Transportation Insurance
,
Blue Bell Pennsylvania Non Emergency Medical Transportation Insurance
,
King Of Prussia Pennsylvania Non Emergency Medical Transportation Insurance
,
Non Emergency Medical Transportation Insurance Abington Pennsylvania
,
Non Emergency Medical Transportation Insurance Blue Bell Pennsylvania
,
Non Emergency Medical Transportation Insurance for Abington Pennsylvania
,
Non Emergency Medical Transportation Insurance for Blue Bell Pennsylvania
,
Non Emergency Medical Transportation Insurance for King Of Prussia Pennsylvania
,
Non Emergency Medical Transportation Insurance for Norristown Pennsylvania
,
Non Emergency Medical Transportation Insurance for Philadelphia
,
Non Emergency Medical Transportation Insurance for Springfield Pennsylvania
,
Non Emergency Medical Transportation Insurance for Upper Darby
,
Non Emergency Medical Transportation Insurance in Abington Pennsylvania
,
Non Emergency Medical Transportation Insurance in Blue Bell Pennsylvania
,
Non Emergency Medical Transportation Insurance in King Of Prussia Pennsylvania
,
Non Emergency Medical Transportation Insurance in Norristown Pennsylvania
,
Non Emergency Medical Transportation Insurance in Philadelphia
,
Non Emergency Medical Transportation Insurance in Springfield Pennsylvania
,
Non Emergency Medical Transportation Insurance in Upper Darby
,
Non Emergency Medical Transportation Insurance King Of Prussia Pennsylvania
,
Non Emergency Medical Transportation Insurance Norristown Pennsylvania
,
Non Emergency Medical Transportation Insurance Philadelphia
,
Non Emergency Medical Transportation Insurance Springfield Pennsylvania
,
Non Emergency Medical Transportation Insurance Upper Darby
,
Norristown Pennsylvania Non Emergency Medical Transportation Insurance
,
Philadelphia Non Emergency Medical Transportation Insurance
,
Springfield Pennsylvania Non Emergency Medical Transportation Insurance
,
Upper Darby Non Emergency Medical Transportation Insurance