Owner Operator Insurance Columbus Ohio
Owner Operator Insurance Columbus Ohio – Call Right Now For Great Rates!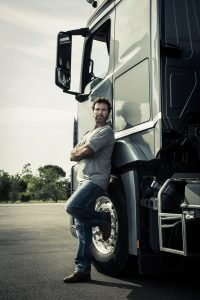 Do you want to obtain better rates on Owner Operator Insurance in Columbus Ohio or the nearby areas?
The independent insurance agency of Pathway Insurance may be able to help you do just that!
Every day, we help our clients find lower rates, better coverage, or both, by shopping the insurance marketplace for the top rates and coverage being offered by our insurance partners.
You won't find a service like that at a big-box insurance agency that only sells insurance through one provider. As an independent agency, Pathway Insurance is under no obligation to sell from any one carrier, which means our clients are able to benefit from the ability to choose from multiple options for the insurance plan they seek.
If you would like to see an array of great options for Columbus Ohio Semi Truck Insurance, give our office a call today locally at 513-662-7000 or toll-free at 800-998-0662. From there, you can speak with an agent, begin your quotes, or receive the information you need.
Did you know you can also request a free quote from us online? To open our online quote form, click on one of the locales listed below:
Columbus Ohio Owner Operator Insurance – Unfortunate Andy (Part One)
Oftentimes, we at Pathway Insurance like to provide our readers with examples of scenarios in which it might be unclear how a policyholder's insurance policy would apply.
We think this is valuable because insurance can be complicated, and knowing how your insurance policy applies in a given situation can help you avoid scenarios in which an insurance claim would be denied.
So, why don't we begin with a claims scenario about an owner-operator named Andy.
For reasons that will become clear very soon, people who know him often call him Unfortunate Andy.
Andy has only been driving freight for a few months so far. He decided to leave his factory job after being hospitalized one too many times due to workplace accidents.
With some of the money he had saved up from years of work at his factory job, Andy purchased a truck and an Ohio Commercial Auto Insurance policy.
Specifically, the type of policy he purchased is called a Fire and Theft with Combined Additional Coverage policy.
We will talk a bit more about Unfortunate Andy's choice of coverage in our next entry.
Owner Operator Insurance Columbus Ohio – Drop Us a Line Today!
Would you like to learn more about how Pathway Insurance may be able to save you major money on your insurance premiums?
If so, then drop us a line at 800-998-0662 Monday through Friday or click one of the options near you below to request a free quote any day of the week:
Tags:
Columbus Ohio Owner Operator Insurance
,
Dublin Ohio Owner Operator Insurance
,
Groveport Owner Operator Insurance
,
Marysville Ohio Owner Operator Insurance
,
Owner Operator Insurance Columbus Ohio
,
Owner Operator Insurance Dublin Ohio
,
Owner Operator Insurance for Columbus Ohio
,
Owner Operator Insurance for Dublin Ohio
,
Owner Operator Insurance for Groveport
,
Owner Operator Insurance for Marysville Ohio
,
Owner Operator Insurance for Upper Arlington
,
Owner Operator Insurance Groveport
,
Owner Operator Insurance in Columbus Ohio
,
Owner Operator Insurance in Dublin Ohio
,
Owner Operator Insurance in Groveport
,
Owner Operator Insurance in Marysville Ohio
,
Owner Operator Insurance in Upper Arlington
,
Owner Operator Insurance Marysville Ohio
,
Owner Operator Insurance Upper Arlington
,
Upper Arlington Owner Operator Insurance