Speeding Tickets Increase As Tax Revenue Decreases for Small Towns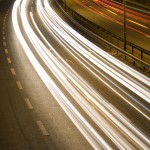 An interesting article appeared in the Cincinnati Enquirer a few years ago:  Speeding tickets jump in small towns
The article cited data from the Ohio Supreme Court that shows a 7% statewide increase in traffic citations, and of the 33 Mayors Courts in Hamilton County 22 have seen an increase in tickets being issued!  Let's assume for a moment that you are on the receiving end of a few additional tickets. 
How Badly Can Tickets and Accidents Affect Your Insurance Premiums?
Unfortunately they can have a very detrimental effect on your insurance premiums!  If you acquired too many tickets and accidents you know might be a candidate for Cincinnati high risk insurance!  Hopefully not.  But it can happen. If you do get a rate increase on your insurance give us a call 513-662-7000 because we can probably help you find lower rates. Or we can complete some online car insurance quotes for you click: Cincinnati high risk auto insurance from companies who will give you a break on your premiums if you have one too many tickets, claims, or accidents.
Why Tickets Go up As Tax Revenue Goes down?
Its simple economics.  Tickets can bring in needed revenue for the townships facing unprecedented budget cuts.  For instance if the average police officer earns $50,000 per year, that officer would only need to issue 500 tickets a year at an average cost of $100. (Some tickets can be significantly higher than $100.)
500 tickets sounds like a lot but it's only an average of the police officer issuing two tickets a day, assuming that he works five days per week and has two weeks of paid vacation. If the officer can issue three tickets per day that brings then an additional $25,000 per year in revenue!!
According to the website speedingticketCentral.com some towns like New Rome, Ohio and Waldo, Florida take in over 70% of their entire town budget through speeding tickets!
How Do You Avoid Getting Tickets?
Instead of purchasing the latest laser/radar detectors why don't we all try something simple such as?
Obeying the traffic laws!
Avoiding Tickets Helps You Avoid Rate Increases on Your Insurance!
In many instances tickets are avoidable if we obey the traffic laws, but sometimes we are just at the wrong place at the wrong time when we get that ticket!  What's difficult to understand about insurance pricing is that each insurance company views tickets, accidents, or claims differently from one another so one company may be more willing to penalize you when the tickets and accidents pile on. 
Tags:
Cincinnati high risk insurance
,
High risk auto insurance Cincinnati
,
High risk insurance Cincinnati