Insurance for Hotshot Trucking Ohio
Insurance for Hotshot Trucking Ohio – Seven Day per Week Quotes and Coverage!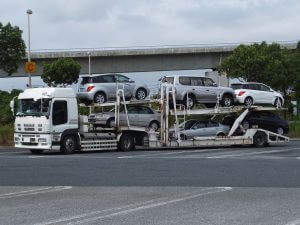 Looking for Commercial Insurance for Hotshot Trucking in Ohio?   As a leading insurance broker, we can help you find Hot Shot Trucking Insurance throughout the country.
Directly we offer Hotshot Trucking Insurance in Ohio, Michigan, Minnesota, Maryland, Indiana, Tennessee, Georgia, Florida, and Texas.
Call Pathway Insurance by dialing 1-800-998-0662 Monday through Friday 9 AM to 5:30 PM Eastern Standard Time or use our convenient online rate quote submission system by clicking on any of the links below:
Insurance for Hotshot Trucking Ohio – Super Low Rates Are One Call or Click Away!
You will find no better place to purchase Hotshot Truck Insurance in Ohio than Pathway Insurance. 
Not only are we available seven days per week to complete quotes, issue new insurance policies, take payments, answer questions, file claims, or make vehicle changes but we represent the top companies offering Insurance for Expediters in Ohio in throughout the state along with the above-mentioned states we do business directly.
Insurance Quotes for Expediters Insurance are also available in all 50 states.
Hot Shot Trucking Insurance Ohio – Insurance for All Drivers and Vehicles.
Let's face the facts, some of our clients have a few bumps on their driving record that include tickets, accidents, and the occasional DUI or driver's license suspension due to unpaid child support.
If you have a few incidents on your record that other insurance companies do not want to cover, you can have confidence that we can help you find the insurance you need.
One new client was paying over $20,000 per year for their commercial truck insurance – our rate was less than $10,000 for the year!
What a deal like that? Call us today.
Hot Shot Trucking Insurance Ohio – Contact Pathway Insurance Seven Days per Week! 
Monday through Friday you can reach us by telephone by dialing 1-800-998-0662.  You can also speak to our online agents on Saturday or Sunday when you use our chat system.
If you find this after 5:30 PM Eastern Standard Time click on any of the links below to send us your request for online quotes:
Tags:
Cleveland Ohio Hot Shot Trucking Insurance
,
Commercial Insurance for Hotshot Trucking in Ohio
,
Dayton Ohio Hot Shot Trucking Insurance
,
Hot Shot Trucking Insurance
,
Hot Shot Trucking Insurance Akron Ohio
,
Hot Shot Trucking Insurance Cincinnati Ohio
,
Hot Shot Trucking Insurance Cleveland Ohio
,
Hot Shot Trucking Insurance Columbus
,
Hot Shot Trucking Insurance Dayton Ohio
,
Hot Shot Trucking Insurance Ohio
,
Hot Shot Trucking Insurance Toledo Ohio
,
Hotshot Truck Insurance in Ohio
,
Insurance for Hotshot Trucking Ohio
,
Toledo Ohio Hot Shot Trucking Insurance