Owner Operator Insurance Reading Pa
Owner Operator Insurance Reading Pa – Get a Free Estimate!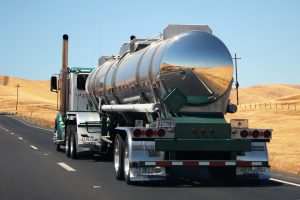 Did you know that you may be able to receive better rates for Reading Pa Semi Truck Insurance?
At Pathway, we shop the insurance marketplace for the best rates currently being offered by our insurance partners. 
You can get in contact with a Pathway employee for any questions you may have by clicking the chat box or by calling 513-662-7000 (direct) or 800-998-0662 (toll-free).
To start your free quote online for Semi Truck Insurance, select one of the following links:
Reading PA Owner Operator Insurance
Allison Park Owner Operator Insurance
Owner Operator Insurance Johnstown PA
Owner Operator Insurance in West Mifflin PA
Owner Operator Insurance Chambersburg PA
Owner Operator Insurance Murrysville PA
Pennsylvania Owner Operator Insurance – Click Here if Your Area is Not Listed
Owner Operator Insurance Reading Pa – Exclusion Example No. 1
Here is our first example explaining how an accident you're involved in could end up not being covered by your Semi Truck Insurance.
We find Mr. Bruester, a notorious road rager, having a pretty rough time on the road today. He's had to deal with issue after issue and he's really on edge. He was late for work, traffic on the way there was miserable, work was disorganized and a mess, and his shipment lead him through Charlesville, one of the busier areas. He was left hungry after dropping his sandwich on his lap while driving, and now has a mess and stains all over his shirt and seat. His voice hurts from yelling so much, and he just wants to be done with work for the day.
After just having left a very heavy traffic jam, Mr. Bruester accelerates at a faster than average speed for him.
Traffic is still rather congested, though, causing him to accelerate, then brake, then accelerate, etc. Not that he needs to do this, but he has become impatient, and simply wants to get done with his shipment.
While Mr. Bruester is agitated and being hasty, another car comes up alongside him and forces his way into a spot in front of Mr. Bruester, cutting him off and causing him to slow down significantly. This only furthers Mr. Bruester's current rage-fueled day, and tips him over the edge.
As he continues driving, Mr. Bruester thinks to himself, "I'll teach that guy to cut a Semi Truck driver off. He'll regret it, alright." Then he takes action.
The following events will probably make this driver regret his actions, but you'll have to select our next article in Owner Operator Insurance Scranton PA to see how it all goes down.
Owner Operator Insurance Reading Pa
Pathway Insurance can offer the best rates for your Semi Truck Insurance in Reading PA.
To receive more information, contact us by using either of these numbers: 800-998-0662 or 513-662-7000
You can also begin your free quote for Semi Truck Insurance by selecting a link below:
Reading PA Owner Operator Insurance
Allison Park Owner Operator Insurance
Owner Operator Insurance Johnstown PA
Owner Operator Insurance in West Mifflin PA
Owner Operator Insurance Chambersburg PA
Owner Operator Insurance Murrysville PA
Pennsylvania Owner Operator Insurance – Click Here if Your Area is Not Listed
Tags:
Allison Park Owner Operator Insurance
,
Owner Operator Insurance Chambersburg PA
,
Owner Operator Insurance in West Mifflin PA
,
Owner Operator Insurance Johnstown PA
,
Owner Operator Insurance Murrysville PA
,
Owner Operator Insurance Reading PA
,
Owner Operator Insurance Reading Pennsylvania
,
Owner Operator Insurance Scranton PA
,
Pennsylvania Owner Operator Insurance
,
Reading PA Owner Operator Insurance
,
Reading Pa Semi Truck Insurance
,
Semi Truck Insurance in Reading PA