Upper Darby Pennsylvania Tow Truck Insurance
Upper Darby Pennsylvania Tow Truck Insurance — Great Rates & Service!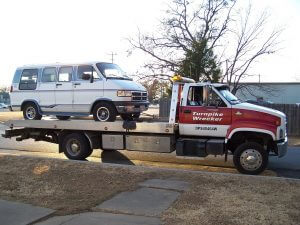 If you're looking for great rates and service for Tow Truck Insurance in Upper Darby Pennsylvania and the surrounding areas then there's only one name and telephone number you should call:
Pathway Insurance — 1-800-998-0662.
You can reach a Pathway agent Monday through Friday up until 5 PM EST by phone. You can also reach a licensed agent by using our chat system up until 8 PM EST.
The final way to get in touch with one of our licensed agents is simply by sending us a quote request through our automated system.
Below you will find links that you can choose to get the quote that you are interested in in the area in which you operate.
Upper Darby Pennsylvania Tow Truck Insurance — Making This Mistake on Your Insurance Will Cost You!
In a series of articles, we have discussed a fictitious individual by the name of Joey Pinky. Joey is the owner of Pinky Wonky Towing.
Joey has made a very serious error on his Pennsylvania Tow Truck Insurance, one that will ultimately cost him his business and the good livelihood he has established for himself. We will get into the particulars of how this happened in future articles and what you can learn from this mistake.
However, the mistake Joey made is actually quite a common mistake made by Tow Company Owners. That is, not properly disclosing all drivers operating covered vehicles.
Sometimes Tow Company Owners make this mistake intentionally to avoid paying extra premiums. Others make the mistake because they simply assumed that their insurance policy would cover any person driving their covered vehicles.
In our fictitious claim scenario, Joey got mad because he received a massive rate increase on his Pennsylvania Tow Truck Insurance Policy after he added one driver by the name of Booger McGee, who has a very bad driving record.
That is another mistake Tow Company Owners make: failing to run a simple MVR report on a possible new hire.
So, let's sum up briefly the mistake Joey made.  Number one, he failed to run a motor vehicle report on his new hire, Booger McGee. If he would've run that motor vehicle report he would have discovered that Booger was an absolutely awful driver.
People who rack up that many tickets and accidents over a short period of time simply don't know how to drive, don't care, or are oblivious to their actions.
In either case, Booger was exactly the wrong person for Joey to hire.
The same is true for your company.  If you hire a driver who has tickets or accidents, you are going to pay significantly more money for your Pennsylvania Tow Truck Insurance, which will decrease your profits. Is that a logical move as a business owner?
The second mistake Joey made is getting mad at his insurance company because they raised his rates for adding Booger to his policy. He decided to purchase a brand-new policy and left Booger off from that new policy.
Is that the insurance company's fault or is it Joey's fault for hiring such a bad driver?
Obviously, the fault clearly lies at Joey's feet. Insurance companies base their premium rate charges for Pennsylvania tow truck insurance in the same manner that they do in all other states.
It's based on what is on the driving record of each driver, the age of the drivers, the location of the business or where they operate out of principally, the value of the trucks, the amount of coverage and deductibles, and whether or not they need filings if they cross state lines.
There are some other factors we have not mentioned that will impact Pennsylvania Tow Truck Insurance Rates.
As a word of advice, never, under any circumstances, leave out of your policy a driver who operates any of your covered vehicles. You will regret it later.
To catch up on our claims scenarios and the story line involving Joey, visit the following articles in order:
Part One — Tow Truck Insurance Pittsburgh Pennsylvania
Part Two — Tow Truck Insurance Allentown Pennsylvania
Part Three — Tow Truck Insurance Erie Pennsylvania
Part Four — Tow Truck Insurance Reading PA
Upper Darby Pennsylvania Tow Truck Insurance — Low Rates for Great Companies!
Call 1-800-998-0662 if you meet the following criteria:
If you are a well-established company with a relatively claim-free record, we have great news for you: we may be able to save you a significant amount of money on your Tow Truck Insurance in Upper Darby Pennsylvania and throughout the state of Pennsylvania, for that matter.
If you are a legitimate brand-new business with a clean driving record we can also help you save money compared to a company that pretends to be a new business venture, or a company with multiple accidents and claims on their record.
We can also help those who have made major mistakes on their insurance. Yes, you're going to pay for it in terms of high premium dollars, but we can coach you and guide you to avoid making insurance blunders in the future.
Call us today, chat with one of our licensed agents online, or use our convenient online quote request system by choosing a link that you see below closest to your business location:
Tags:
Abington Pennsylvania Tow Truck Insurance
,
Chester Pennsylvania Tow Truck Insurance
,
King of Prussia Pennsylvania Tow Truck Insurance
,
Phoenixville Pennsylvania Tow Truck Insurance
,
Springfield Pennsylvania Tow Truck Insurance
,
Tow Truck Insurance Abington Pennsylvania
,
Tow Truck Insurance Chester Pennsylvania
,
Tow Truck Insurance for Abington Pennsylvania
,
Tow Truck Insurance for Chester Pennsylvania
,
Tow Truck Insurance for King of Prussia Pennsylvania
,
Tow Truck Insurance for Phoenixville Pennsylvania
,
Tow Truck Insurance for Springfield Pennsylvania
,
Tow Truck Insurance for Upper Darby Pennsylvania
,
Tow Truck Insurance in Abington Pennsylvania
,
Tow Truck Insurance in King of Prussia Pennsylvania
,
Tow Truck Insurance in Phoenixville Pennsylvania
,
Tow Truck Insurance in Springfield Pennsylvania
,
Tow Truck Insurance in Upper Darby Pennsylvania
,
Tow Truck Insurance King of Prussia Pennsylvania
,
Tow Truck Insurance Phoenixville Pennsylvania
,
Tow Truck Insurance Springfield Pennsylvania
,
Tow Truck Insurance un Chester Pennsylvania
,
Tow Truck Insurance Upper Darby Pennsylvania
,
Upper Darby Pennsylvania Tow Truck Insurance