Non Medical Transportation Insurance Erie Pennsylvania
Non Medical Transportation Insurance Erie Pennsylvania — New Venture or Getting Canceled?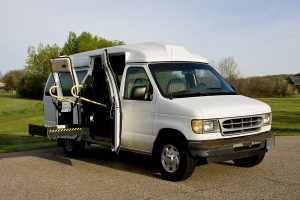 If you're looking for NEMT Insurance in Erie Pennsylvania you have found the right company!
Pathway Insurance, a leading independent insurance agency, offers Non Medical Transportation Insurance in Erie Pennsylvania, throughout the entire state of Pennsylvania and in most States.
There are three ways that you can speak with our agents.
Call 1-800-998-0662 to Speak with One of Our Licensed Representatives

Use Our Chat System

Send Us an Online Quote Request 24/7
Agents are only available by phone until 5:30 PM EST Monday through Friday.
Agents are available up until 8 PM EST Mon-Fri and up to 5 PM EST Saturday and Sunday via our chat system.
Requests for information and quotes can be sent to us 24 hours per day by means of our online quote request system.
Please note that our system is not an actual online quote system that will provide a quote for you instantly.  Our system will notify one of our licensed agents that you want a quote for your Transportation Business.
To request information please choose one of the links below the corresponds to the area of operation of your business:
Erie Pennsylvania Non Medical Emergency Transportation Insurance — How to Keep Your Rates Low Part 2
In our previous article that you can read by clicking on Allentown Pennsylvania Non Emergency Medical Transportation Insurance, we started our discussion by talking about the 4 ways Pennsylvania NEMT Insurance Companies raise rates or cancel policies:
Claims

Bad Drivers

Young Drivers

Misrepresentation
Claims is the biggest reason why you will get a rate increase or worse — get cancelled!
In this article we are going to discuss Loss Ratios.
What is an Insurance Loss Ratio, and what is your loss ratio if you are an existing medical transportation company?
Please note the definition of loss ratio on Wikipedia.
Another good definition is found here.
The combined loss ratio takes the incurred losses plus expenses and divides that by the premiums collected.
Example: An insurance company takes in $10 million of earned premiums in 12 months. They pay out $5 million in claims, and their expenses are $4 million.
Total expenses that include claims paid out plus business overhead expenses amount to $9 million. Divide that by $10 million and the total loss ratio is 90%.
That might sound bad, but that's not actually a bad year for an insurance company when they earn 10%.
In our next article we will discuss this in a little bit more detail.
Erie Pennsylvania Non Emergency Medical Transportation Insurance Company Quotes Available Right Now!
Need a quote on Non Medical Transportation Insurance in Erie Pennsylvania or others areas of Pennsylvania?
We can help. Call the agents of Pathway Insurance by dialing 1-800-998-0662 up until 5:30 PM Eastern standard Time, use our chat system up until 8 PM EST, or send us a request for information by filling out a few details on our quote submission system.
Our quote submission system will not give you a quote but it starts the process of getting the quote.
Choose one of the links below that represents your area of operation or its closest vicinity:
Tags:
Edinboro Pennsylvania Non Medical Transportation Insurance
,
Erie Pennsylvania Non Medical Transportation Insurance
,
Girard Pennsylvania Non Emergency Medical Transportation Insurance
,
NEMT Insurance for Union City Pennsylvania
,
NEMT Insurance in Union City Pennsylvania
,
NEMT Insurance Union City Pennsylvania
,
Non Emergency Medical Transportation Insurance for Girard Pennsylvania
,
Non Emergency Medical Transportation Insurance for Waterford Pennsylvania
,
Non Emergency Medical Transportation Insurance Girard Pennsylvania
,
Non Emergency Medical Transportation Insurance in Girard Pennsylvania
,
Non Emergency Medical Transportation Insurance in Waterford Pennsylvania
,
Non Emergency Medical Transportation Insurance Waterford Pennsylvania
,
Non Medical Transportation Insurance Edinboro Pennsylvania
,
Non Medical Transportation Insurance Erie Pennsylvania
,
Non Medical Transportation Insurance for Edinboro Pennsylvania
,
Non Medical Transportation Insurance for Erie Pennsylvania
,
Non Medical Transportation Insurance for North East Pennsylvania
,
Non Medical Transportation Insurance in Edinboro Pennsylvania
,
Non Medical Transportation Insurance in Erie Pennsylvania
,
Non Medical Transportation Insurance in North East Pennsylvania
,
Non Medical Transportation Insurance North East Pennsylvania
,
North East Pennsylvania Non Medical Transportation Insurance
,
Union City Pennsylvania NEMT Insurance
,
Waterford Pennsylvania Non Emergency Medical Transportation Insurance