Tow Truck Insurance Missouri
Tow Truck Insurance Missouri – Call Pathway for The Best Rates in Missouri!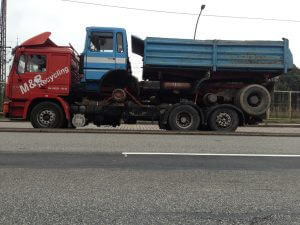 If you need more affordable rates on Tow Truck Insurance in Missouri than what you have under your current policy, continue reading.
Pathway Insurance Services is a leading independent agency providing a wide selection of insurance options in the state of Missouri, as well as in Illinois, Kentucky, Ohio, Indiana, Tennessee, Wisconsin, Michigan, Texas, Colorado, New Mexico, Arizona, Florida, Georgia, and Maryland, with more states being added every day.
The reason we are so confident that we can help you find rates that are more affordable than the ones you have currently is because we are an independent agency, which means we have the ability to browse the insurance marketplace. By doing so, we can provide quotes from the companies offering the very best rates on Missouri Tow Truck Insurance at any given moment.
If you have had commercial auto insurance provided through the same insurance company for a while now, then chances are good that we can find a lower rate, better coverage, or both!
To find out today, call us toll-free at 800-998-0662 Mon through Fri before 5:00 PM CST.
Alternatively, you can chat with an agent online by clicking the chat widget you see at the bottom right hand side of your computer screen.
Finally, you can begin your free quote right away by clicking one of the links listed below pertaining to your geographic location to launch our simple online rate quote request form:
Tow Truck Insurance Missouri – Don't Make This Mistake!
When it comes to obtaining good, affordable tow truck insurance, there are a number of common pitfalls that towing company owners sometimes make. The following fictitious scenario is an example of one such mistake…
Tow Truck Insurance Missouri – Coverage Scenario:
Slim Biggins runs a tow truck operation in the state of California… or at least he did until recently when he decided to shut it down and transfer the business to a new location in the state of Missouri.
Before he can begin plans for the move, though, Slim wants to see some quotes on commercial auto insurance rates for his trucks.
After doing a bit of research online to find independent insurance agencies serving the area to which he intends to move his business, Slim gives the first agency on his list a phone call.
The agent who speaks with Slim is named Carol.
Slim explains to Carol that he is looking to move his towing business to Missouri, and that he would like to see some Missouri Tow Truck Insurance Quotes as soon as possible.
Carol tells Slim she would be happy to oblige. She takes down some information about Slim, including information about his current business in California, and then assures him that he will receive several quotes within the next business day.
After scrutinizing the information, however, Carol can see that Slim's business has an extremely high rate of claims relative to the size of his fleet (eight trucks). She knows that finding affordable insurance rates for an account with such a poor claims record, while not necessarily impossible, can be much more difficult than usual.
The next day, Carol contacts Slim to discuss his quotes with him. She explains that, due to his business' recent claims history, there is really only one insurance company servicing the area – called Smith and Smith Insurance – that that will provide rates that are at least affordable, if not necessarily ideal.
As she expected, Slim is taken aback by the price being offered. Carol does her best to explain that Slim is not going to find rates any lower than that any time soon, given his company's rate of claims.
She also offers Slim this particular piece of advice: "Don't go asking around for more quotes from other agencies because, by doing so, you could risk losing the opportunity to get the rates we've quoted you today. And if that happens, your only choice for insurance will be with one of the high-risk carriers who will charge you an arm and a leg."
 Slim is unconvinced, however. After his conversation with Carol, he immediately begins to request free quotes from half a dozen other independent agencies in Missouri in hopes of finding rates that are more acceptable.
How will things turn out for Slim and his company? You can find out in the continuation of this scenario in our next article.
Tow Truck Insurance Missouri – Call Pathway Insurance Toll Free at 800-998-0662 Today!
To speak with an agent over the phone call us today toll free at 800-998-0662 Mon through Fri 8:00 AM to 4:30 PM CST. Our experienced agents will be happy to assist you with any questions you may have, in obtaining free quotes on commercial truck insurance in Missouri, and more.
And remember, you can chat with us live online or you can use our online form to start your free quote today. To begin, click one of the links you see listed below:
Tags:
commercial truck insurance in Missouri
,
Independence Mo Tow Truck Insurance
,
Missouri Tow Truck Insurance
,
Pathway Insurance
,
Pathway Insurance Services
,
St Louis Mo Tow Truck Insurance
,
Tow Truck Insurance Columbia Mo
,
Tow Truck Insurance in Missouri
,
Tow Truck Insurance Kansas City Mo
,
Tow Truck Insurance Lee's Summit Mo
,
Tow Truck Insurance Missouri
,
Tow Truck Insurance Mo
,
Tow Truck Insurance Springfield Mo