Owner Operator Insurance Harrisburg PA
Owner Operator Insurance Harrisburg PA – Get a Rate Comparison Today!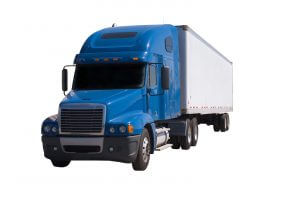 Are you getting the best rates possible for your Harrisburg PA Semi Truck Insurance?
You may be able to get a better rate, as well as a better customer experience, by going through Pathway Insurance.
Give us a call at 513-662-7000 or 800-998-0662 during our business hours to find out.
We also offer an online chat service that operates at different times than our normal business hours.
You can access that by clicking the option in the bottom-right corner of the screen.
Get your free Semi Truck Insurance quote by selecting a link below:
Owner Operator Insurance Harrisburg – Exclusions Example No. 3 Continued…
In our last article, Mr. Bruester bit off a bit more than he wanted to chew.
This time, he was cut off by an inconsiderate driver who had been recklessly weaving in and out of traffic, before winding up right in front of Mr. Bruester.
After Mr. Bruester gave the driver a piece of his mind, the driver parked his car and exited his vehicle, taunting Mr. Bruester to do the same.
Rather than get out of his truck and confront the driver directly, Mr. Bruester resolved to give the man a little scare. He punched the gas just enough to startle the other driver.
Though Mr. Bruester braked immediately, never coming close to actually striking the driver, the driver nonetheless was caught so off guard by the sudden start that he fell back and struck his head on the pavement and required medical attention.
Let's, one more time, take a gander at the exclusions rule. Here it is, verbatim:
EXCLUSIONS – PART I – LIABILITY TO OTHERS. Coverage under this Part I, including our duty to defend, does not apply to:
Expected or Intended Injury: Bodily injury or property damage either expected by or caused intentionally by or at the direction of any insured.
Here's where things get tricky.
Because the action that caused the injury to occur was intentional and not at all an accident, and because injury could be expected to result from the action, the driver's injuries would not be covered by Mr. Bruester's insurance – even though the outcome was far more serious than what Mr. Bruester intended!
In the next article, we will give a brief review and summary of the story we just followed, and reiterate some of the main points of this article.
Owner Operator Insurance Harrisburg PA
Satisfied with your current Semi Truck Insurance agency?
At Pathway Insurance, we are always trying to give the best possible experience to our customers along with great insurance rates.
Give us a call at 513-662-7000 or 800-998-0662, and we'd be happy to answer any questions you might have. We can also be contacted by using our online chat service listed on the bottom of our web page.
Get your free online Semi Truck Insurance quote by clicking a link below:
Tags:
Butler PA Owner Operator Insurance
,
Harrisburg PA Owner Operator Insurance
,
Indiana PA Owner Operator Insurance
,
Owner Operator Insurance Butler PA
,
Owner Operator Insurance for Butler PA
,
Owner Operator Insurance for Harrisburg PA
,
Owner Operator Insurance for Indiana PA
,
Owner Operator Insurance for Sharon
,
Owner Operator Insurance for Whitehall PA
,
Owner Operator Insurance Harrisburg PA
,
Owner Operator Insurance in Butler PA
,
Owner Operator Insurance in Harrisburg PA
,
Owner Operator Insurance in Indiana PA
,
Owner Operator Insurance in Sharon
,
Owner Operator Insurance in Whitehall PA
,
Owner Operator Insurance Indiana PA
,
Owner Operator Insurance Sharon
,
Owner Operator Insurance Whitehall PA
,
Sharon Owner Operator Insurance
,
Whitehall PA Owner Operator Insurance