Garage Keepers Insurance Fort Wayne In
Garage Keepers Insurance Fort Wayne In – Call For Better Rates!
Are you seeking better Garage Insurance in Fort Wayne In? Then you have come to the right place!
Call Pathway Insurance today to find out about this new Business Insurance Program being offered by top-rated Insurance companies that could reduce your premiums by over 40%!
Call our office during normal business hours at 800-998-0662 to speak to an agent today. 
If you would prefer to submit  a request for free quotes online simply click one of the following links pertaining to your location:
Indiana Garage Keepers Insurance – Choosing The Wrong Coverage Could Cause You To Lose A Customer!
When it comes to Indiana Garage Keepers Insurance, there are three distinct options to choose from. They are:
Legal Liability

Direct Excess

Direct Primary
In this article, we will consider a fictitious claim scenario that directly involves Garage Keepers Insurance, and we will discuss the exact differences between the three coverage options.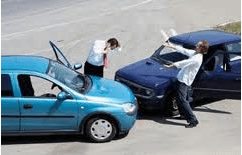 Ted Swanson owns Swanson Reliable Repair Shop, a full-service auto repair shop.  A new customer named Walt Smith drops off his Honda Accord to have the water pump replaced.
After Ted's mechanic Jimmy Baker completes the repairs he takes the Accord out for a routine test drive to make sure everything's functioning properly.
While Jimmy is test driving the Accord he is struck by another driver. The other driver is at fault for the accident, but it turns out she doesn't have car insurance.
Jimmy and the uninsured driver are unhurt, but the collision completely totals Walt's Accord.
Ted Swanson has no choice but to call up his new customer and let him know that his car has been destroyed.
After Ted explains to Walt what happened, Walt asks, "Your insurance should cover this, right?"
"Yeah, I don't see why not. I'll call my insurance agent right now."
"Please do, Ted. I wanted to give your repair shop a chance but now I'm not so sure I made the right choice."
If Ted is being honest with himself, he is not actually certain that the totaled car will be covered by his insurance, but he calls up his agent anyway.
What do you think? Will Ted's claim be covered by his Indiana Garage Keepers Insurance Policy?
We'll find out in our next post.
Garage Keepers Insurance Indiana – Contact Us Today!
If you require great coverage at a reasonable rate then the first agency you should contact is Pathway Insurance!
The Garage Insurance Specialists of Pathway Insurance will browse the insurance marketplace to find you the best prices and protection available on the market today for Garage Insurance in Indiana.
So dial 800-998-0662 as soon as you are ready to see quotes from multiple companies, or click one of the links below to use our online form to request free quotes 24 hours a day, 7 days a week:
Tags:
Bloomington In Garage Keepers Insurance
,
Carmel In Garage Keepers Insurance
,
Evansville In Garage Keepers Insurance
,
Fishers In Garage Keepers Insurance
,
Fort Wayne In Garage Keepers Insurance
,
Garage Insurance in Fort Wayne In
,
Garage Insurance Specialists
,
Garage Keepers Insurance Fishers In
,
Garage Keepers Insurance Fort Wayne
,
Garage Keepers Insurance Fort Wayne In
,
Garage Keepers Insurance In
,
Garage Keepers Insurance Indiana
,
Gary In Garage Keepers Insurance
,
Hammond In Garage Keepers Insurance
,
In Garage Keepers Insurance Hammond
,
In Garage Keepers Insurance South Bend
,
Indiana Garage Keepers Insurance
,
Indianapolis In Garage Keepers Insurance
,
South Bend In Garage Keepers Insurance