How to Give a Review on Google Plus
Thank you for allowing our agency to care for your insurance needs. We greatly appreciate the trust you have placed with us! 
Can we ask a favor?
If you are satisfied with the service we provide you as a client would you be willing to write a review for us on our Google + Business Page?
It's actually very simple and easy to give a review. Please review the step-by-step directions below.  If you need help setting up a Gmail account call my office and we will help you with that!
Step One – Click on this link or the link of an email we sent to you.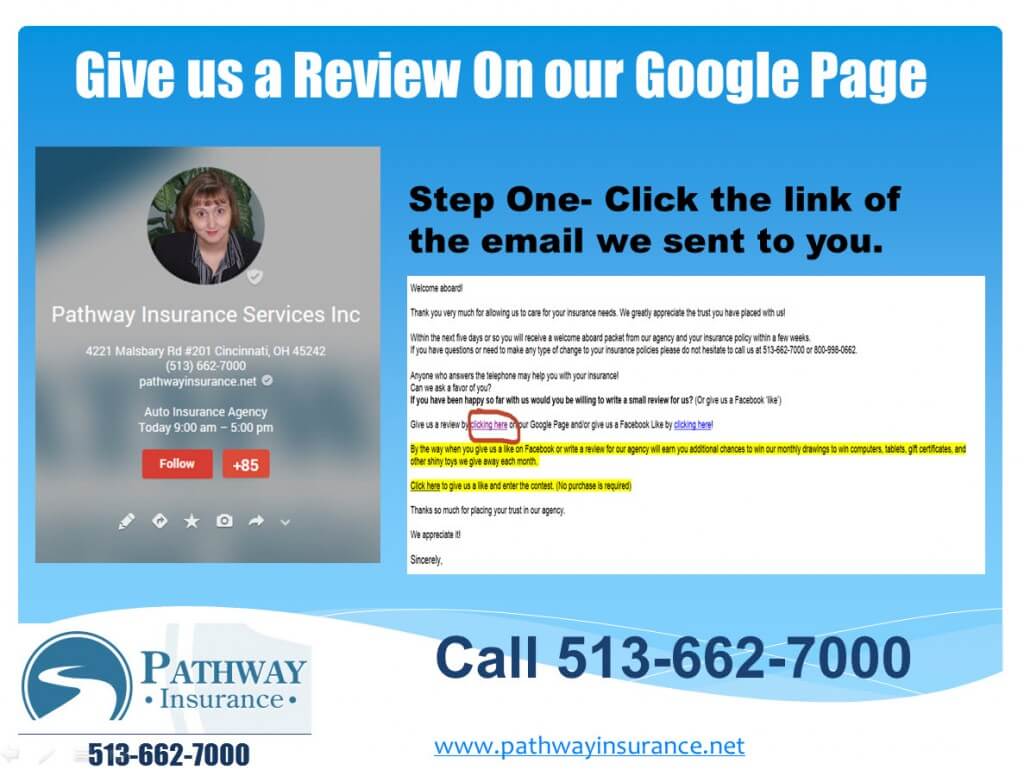 Step Two – Click on write a review circled in red.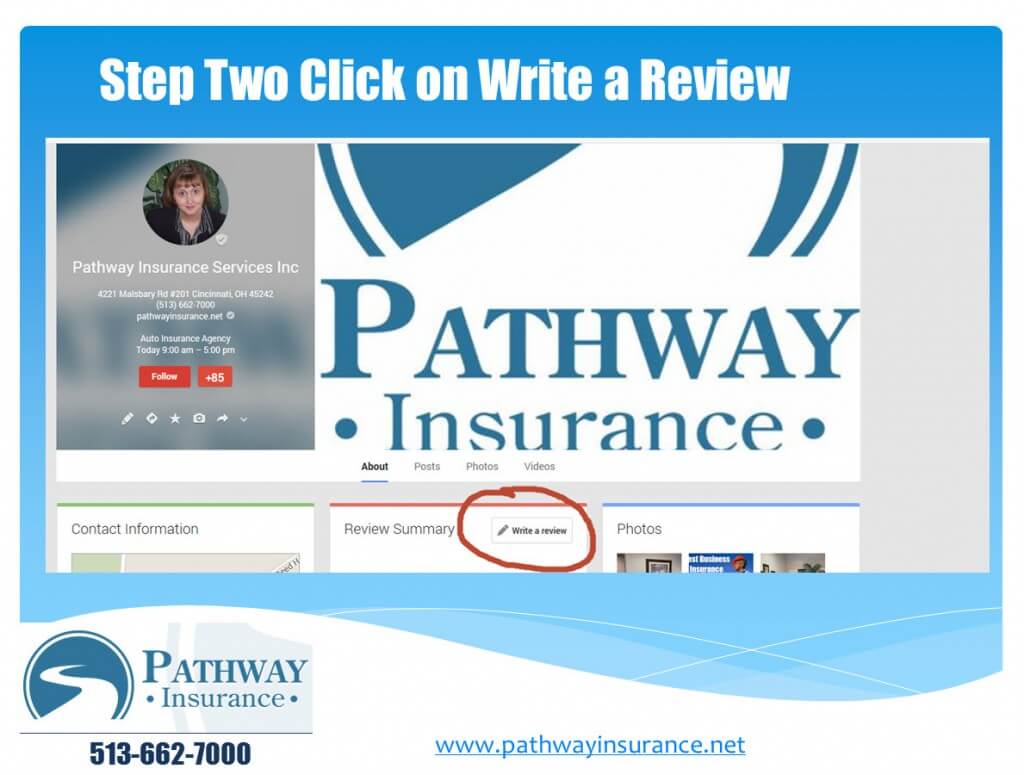 Step Three- As soon as you click on write a review you will need to log into your Gmail account.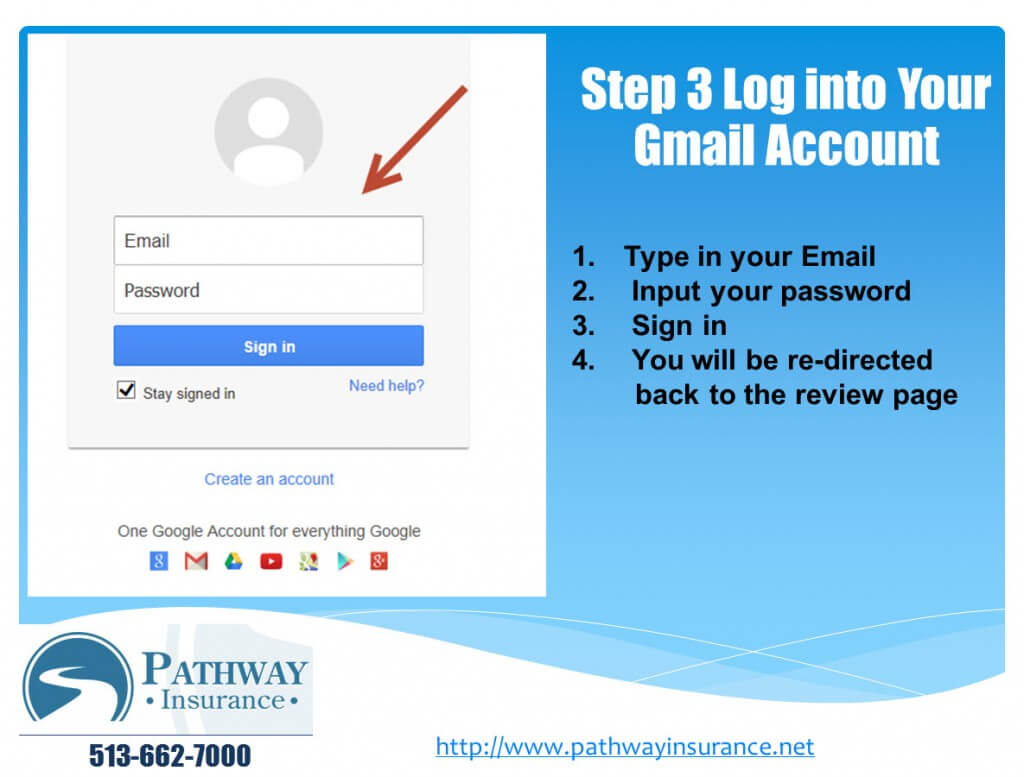 Step Four – Logging into your Gmail account will redirect you back to our Buisness page. Click on write a review one more time!
Step Five – Give us a star rating (5 is the best), write 1-2 sentences, or share an experience, click publish circled in red. 
If your not sure what to write see the examples in the next step.
Step 6 – Not sure exactly what to write as a review?  Please see examples for comments others have shared.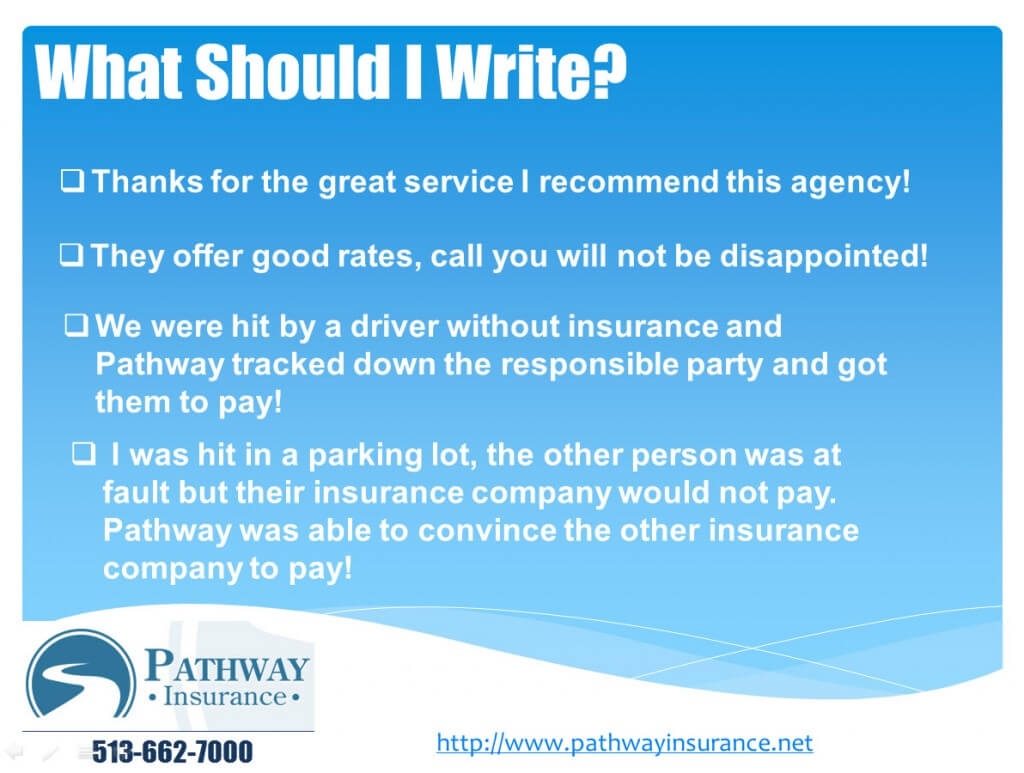 It is our goal to go above and beyond the call of duty in providing exceptional service to our clients!
We appreciate the trust you have placed in us and we thank you in advance for your willingness to provide us your review!   
Please call us at 513-662-7000 if you need assistance in giving us a Review!