Better Options for Car, Home, Business, Life, and Long Term Care are One Call or Click Away!
Call 513-662-7000 or 1-800-998-0662.
Online quotes for Auto & Home Insurance are Available 24/7 in Eight States.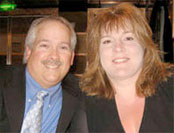 Kim and Randy saved $1,860.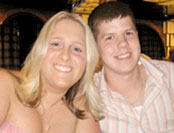 Marshall and Latisha saved over $2,000.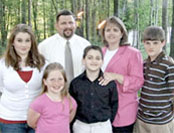 Mitt and Rick saved $1,606.
Pathway Insurance is a leading independent agency offering the best options for Personal and Business Insurance in Ohio, Kentucky, Indiana, Michigan, Minnesota, Tennessee, Georgia, and Florida.
We have two convenient office locations: Blue Ash Ohio and Lutz Florida. (Tampa Bay Area)
To visit our Florida website click on the link below for car and homeowners insurance in Tampa:
http://www.homeinsurancetampaflorida.net/ 
Or click this link for commercial truck insurance in Florida:
http://www.florida-truck-insurance.com/
Online Quotes Are Available 24 Hours per Day for Personal Insurance.
No matter if you need car or homeowners insurance in Florida, Ohio, Indiana, Kentucky, Minnesota, Michigan, Tennessee or Georgia we can help 24 hours per day.
We were one of the first independent agencies in Cincinnati offering online quotes from multiple insurance companies.
Click any of the links below for online quotes or information 24/7 for your location:
Personal Insurance Ohio:
Business Insurance Ohio:
Personal Insurance Florida:
Business Insurance Florida:
Personal Insurance the Remaining States:
Business Insurance the Remaining States:
This is How Pathway Insurance Can Save You Time & Money:
Shopping For the Best Insurance Rates Can Be Frustrating.
Why??  Because it can be very time-consuming. 
More than 500 companies offer insurance in the eight state area in which we operate. If you're looking for cheap auto insurance in Cincinnati, or the best home insurance in Tampa Florida how long would it take you to obtain hundreds of insurance quotes? 
Likely more time that you would like to invest.  That's why Pathway Insurance is the best choice for any type of insurance you need.  Why?
As a leading independent insurance agency we can shop the market to help you find what you need. There isn't a single insurance company in the United States that can offer the best coverage, rates, and options for every person's circumstances.
That's where we come in, and we do this better than any competitor.  However there is something you to need to be aware of.
Many insurance agents and companies sell auto and home insurance in Cincinnati exclusively based on the price you pay for that protection.
We believe this is a mistake that could cost you financially down the road.
A Cheap Price Without Any Advice™ Could Cause Great Financial Harm to Yourself. 
Insurance policies are far more complicated than the price you pay for it.™
The policies consumers purchase contain many restrictions, exclusions, and terms and conditions that you as the policy holder must comply with.
If you violate a term or condition in your insurance policy, your claim might be denied!
We Offer Valued Services for Policyholders.
Our agency offers several unique services that will benefit you if you decide to allow our agency to care for your insurance needs. 
We offer the Pathway Protection Letter™, the Pathway Coverage Checklist™, the Pathway Claims Advocacy Program.™ plus the Pathway Re-Shopping Service.
Click on the above links to learn how these services can save you time, money, or a claim denial!
We are sure you would agree that the above services are very valuable. 
The question you might need to ask yourself is this:
Am I currently receiving a service similar to this? 
If not do you see how important the service we offer might be of extreme value to you?   
Why not choose our agency to help you with your insurance needs?
Here To Help You Make The Right Choice
Some companies by means of clever television advertisements want you to believe that price you pay for auto insurance in Cincinnati or Homeowners insurance in Tampa should be the only thing that matters when you make your buying decision. 
The simple truth is that insurance is far too complicated to base exclusively on the price you pay for that protection.
The Pathway Coverage Checklist reveals 37 gaps in coverage on the typical Cincinnati Car Insurance policy, plus 53 different gaps in coverage for Home insurance in Cincinnati. 
Any one gap in coverage could cost you thousands of dollars!
The coverage checklist is only available through our Independent Insurance Agency.   
We can help you find the best value for your dollar by not only shopping the market for you, but also providing extremely important and valuable services to you.
Additionally we have developed a referral network for online insurance quotes in all 50 states. Click here and you will be directed to our online quote system.
Our Clients Say It Best:
Click on client for life to learn why one policyholder explains why he would never leave our agency or read the below client testimonial:
I would like to start off by saying that I have been with Jack Thomas and his staff for over 10 years. I actually had all my insurance needs filled through a family member who couldn't supply the needs at a reasonable rate for my teenage son when he started driving because they did not have the broad network which took me into the insurance shopping market.

I met Jack and he was more than capable of supplying all of my needs at a very affordable rate. In fact I had contacted at least a half dozen companies and none of them provided me with a good rate or superior service like Pathway. Then I got married and we built a new home…..my husband had been with his insurance company for a long time who was a personal friend, so now the issue is raised of which company to go with.


Jack Thomas won hands down. Jack and his staff were knowledgeable, friendly and the service was above what we expected.

Thank You Pathway for all you do…..Keep up the good work!


Debbie Boehm
Contact Us Today For the Best Insurance Options.
You can call our office at 513-662-7000 and speak with one of our licensed representatives or click on one of the links below for additional information or quotes.
Personal Insurance Ohio:
Business Insurance Ohio:
Personal Insurance Florida:
Business Insurance the Remaining States:
Other Insurance:
A Few of our Insurance Partners: (representing over 50 companies)