Better Options for Business & Personal Insurance are One Call or Click Away!
Call 513-662-7000 or 239-349-3521.
Welcome to Our Site! We're Glad You Found Us.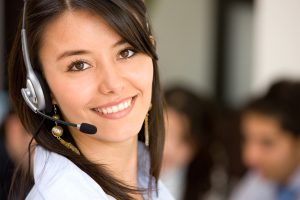 Pathway Insurance is a leading independent agency with office locations in Ohio and Florida, offering great options for Business Insurance in Ohio, Kentucky, Indiana, Michigan, Illinois, Pennsylvania, Minnesota, Wisconsin, Colorado, Maryland, Missouri, Mississippi, Alabama, Tennessee, Virginia, West Virginia, North Carolina, South Carolina, Georgia, Florida, Texas, Arizona, New Mexico, Utah, and California.
You can request information and quotes by means of our online information and quote request system.  Look below for links to the specific type of business insurance you need, click the link, complete a few details about your business, and one of our agents will give you a call, email, or send you a text.
In addition, our chat system is available seven days per week up until 5 PM. Want to chat with a licensed agent right now?  Click our Chat Button!  You can also send us a text message by texting: 513-662-7000.
We are Business Insurance Specialists!
We specialize in offering competitive Business Insurance options for many different industries, including but not limited to:
Non Emergency Medical Transportation Insurance – NEMT Insurance is the largest of the commercial specialties we focus on as an agency.  For this reason, you can trust the agents of Pathway Insurance to help you find the best options for Non Emergency Transportation Insurance.
To begin the quote process for Non Emergency Transportation Insurance, please click on NEMT Insurance Quote, call our office at 800-998-0662, or send us a text message to 513-662-7000 stating you want an NEMT Insurance Quote.  Non Emergency Transportation Insurance is a difficult class of business with few carriers willing to write this particular line of business.  Why are there so few Carriers offering Non Emergency Transportation Insurance in the industry? 
One reason most carriers shy away from passenger transportation is due to the possibility of larger liability claim settlements.  For instance, most carriers have no problem issuing Commercial Auto Insurance for Contractors, however, they avoid writing policies for Non Emergency Transportation Insurance.
Here is why:  As mentioned, there is a greater chance for more severe liability claims when writing the NEMT Insurance Policy versus a Commercial Auto Policy for a Contractor. Why?  When the Commercial Auto Policy is written for the contractor, contractors typically use their vehicles only to transport their equipment, tools, and supplies. Normally they are not in the habit of transporting passengers.
If someone rode along with the contractor it would likely be a fellow workmate who would be automatically excluded in most cases from coverage under the Commercial Auto Policy for a Contractor as that workmate should be covered by Workers Compensation Insurance.
In contrast, the Non Emergency Transportation Insurance Policy is written to cover liability claims for any third party suffering an injury claim or property damage claim, including the passengers being transported. See the difference?  Passenger claims would be excluded with the contractor, but not so for Non Emergency Medical Transportation Insurance Policy. 
Liability exposures are increased scaring away most traditional carriers from writing Non Emergency Transportation Insurance Policies.
Here is another factor that makes traditional carriers less likely to write a
Non Emergency Transportation Insurance Policy. 
The passengers are already either very ill (hence the need to be transported to the doctor's office), or they are disabled and much more prone to injuries.  Does that make sense? 
The transportation of individuals already in poor health is an increased liability exposure to the carrier if there were an accident resulting in an injury.
This makes it difficult — but not impossible to obtain Competitive Rates for NEMT Insurance. That is why you can count on Pathway Insurance to help you find the NEMT Commercial Auto Insurance and Non Emergency Medical Transportation General Liability Insurance you need in the state in which you do business.
As a warning, some states are more complicated than others with NEMT Insurance. For example, Michigan NEMT Insurance rates are the highest in the entire county!
Especially is that so when you are searching for Non-Emergency Insurance in Detroit Michigan. When the COVID-19 Pandemic began in 2020, one of the primary insurance companies offering Non-Emergency Medical Transportation in Michigan placed a moratorium on writing new policies, and they never reopened their doors.    
This left individuals who were desirous of starting a transportation company catering to those who are ill and disabled with few choices, and worse, they would need to pay premiums on Non-Emergency Medical Transportation in Michigan that averaged 2-4 times more compared to the state of Ohio as an example.
Naturally, there is more to the story, and we would like to invite you to read this post: Non Emergency Transportation Insurance Detroit Michigan to learn more about the state of affairs of Non-Emergency Medical Transportation Insurance in Michigan as we have some encouraging announcements for companies who want to start operation in Michigan.
As was mentioned earlier, NEMT Insurance is our largest commercial lines specialty, and we write Insurance Policies for Non Emergency Medical Transportation Companies all across the United States. Please call, chat, or text us at 513-662-7000 or use our online quotes request system by clicking: NEMT Insurance Quote
If you are thinking about starting an NEMT company visit this website to learn other important details about this industry.
Contractors Insurance – Coverage for Roofing Contractors, General Contractors, Excavators, Handyman Contractors, HVAC Contractors, Plumbing Contractors, Painters, Electricians, Kitchen and Bath Contractors, Tile and Carpet Contractors, Landscapers, Fire Control Contractors, Water Restoration Contractors, Pest Control and much more!     
Need Quotes? – Click on Contractors Insurance to send us your request for quotes 24/7.
Insurance for Tow Trucks – We offer Insurance Insurance for Tow Trucks in many states across the country for new ventures and well-established companies, including coverage for repo operations and storage facilities.  Click on Tow Truck Insurance Quotes to send us your request for information and quotes around the clock.
Landlord Insurance – Coverage for Single Family Residential Units, Apartment Buildings (student housing and section 8), Condo Associations (all states including Florida), Office Buildings, Strip Malls, Warehouses, and much more! 
Quotes for Landlord Insurance are available 7 days per week until 5:30 PM. (EST) Requests can be sent to us 24 hours daily through our online submissions system by clicking on Landlord Insurance.
Auto Repair Garages – Coverage for Auto Repair Shops, Body Shops, and New & Used Car Dealerships.
For quotes and information, call 513-662-7000 or click on Garage Insurance, Car Dealership Insurance Coverage (available in most States)
Car Dealerships – We offer insurance protection for used car dealerships including dealers with claims issues. Request a quote right now by clicking on  Car Dealership Insurance Programs. 
Transportation – Coverage for Tractor Trailers (single vehicles or fleets), Cargo, Tow Trucks, Moving Trucks, Dump Trucks, Logging Trucks, Taxis, Limos, Emergency and Non Medical Transportation, School Buses, Company Passenger Vehicles, and Utility Trucks, and much more.
Need Quotes? Call 513-662-7000 or click on Commercial Truck Insurance, Insurance for Taxi Drivers, Insurance for Limousines, Auto Insurance for Non Emergency Medical Transportation,
Our agents can help you find the coverage you need for your business 7 days per week until 5:30 PM EST.
The Best Business Insurance Options – What Coverage is Needed for Your Company?
If you own a business, it is important to ensure you understand what business insurance options are appropriate for your company.
The commercial insurance coverage needed for an Auto Repair Garage would naturally differ from what is necessary for a Roofing Contractor.
For example, an Auto Repair Garage would need something called Garage Keepers Insurance to protect customer vehicles in possession of the Garage while awaiting or undergoing repairs. Adding Garage Keepers Insurance to a roofing contractor's policy would be completely unnecessary and not possible to do.  
But at the same time, there are some business insurance options that may be necessary for any type of company, such as General Liability, Coverage for Equipment, Property, Inventory, Tools, Workers' Compensation Insurance, and Business Auto Insurance. 
Are you 100% certain you have the right coverage for your business? That is a great question to think about.
If the wrong type of claim event happens at precisely the wrong time, you could be facing a Catastrophic financial event!    
The Best Business Insurance Options – What You Don't Know Can Harm Your Company!
What you don't know about insurance can have unintended financial ramifications down the road, so it is a good idea to review your needs from time to time.
If you are not currently insured with our company why not set up a time to take advantage of our Free Business Insurance Review?  There is no cost or obligation to purchase from our agency.  
When a serious illness has been diagnosed it is always wise to obtain a second opinion. A second opinion on your insurance needs is likewise a good move on your part.
The worst time to learn something was missing from your overall insurance protection is after the claim has already occurred!
Claims Example #1: Bob Henderson is a full-time real estate investor and owns several rented single-family homes.  Bob's annual premiums for Landlord Insurance in Cincinnati are significant.  He contacts an agency wanting a better deal, and he finds one.  The new agent cuts Bob's premiums by 25% and, eager for a deal jumps at the chance to lower the cost of his Landlord Insurance in Cincinnati.
One year later, a tenant calls Bob to let him know water is leaking in his home.  Bob sends his maintenance man Pete over and discovers a broken water pipe from colder than average temperatures.  Pete estimates it will cost about $15,000 for the water damage. The Tenant was visiting her parents and was away, and the water had been running for several days.
Bob files a claim with his insurance company. A claims adjuster meets with Bob the next day and explains to him that water damage is not covered by the particular Cincinnati Landlord Insurance Policy Form he purchased!
"What!" Bob expresses. The adjuster empathizes with Bob but shows him in his policy what is covered under his policy. Water losses are not among the named perils in the Cincinnati Landlord Insurance Policy Form he purchased!
Bob is forced to pay $15,000 out-of-pocket.  The $1500 in insurance premiums he saved was entirely lost by the $15,000 out-of-pocket expense he incurred. This story is based on a true account, and the names have been changed. (Pathway was not the agency that sold the wrong coverage form to Bob – another agent did, but we obtained the correct coverage for the policyholder.)
Claims Example #2: Fred Simmons and business partner Sue Ellen started a medical company offering mobile health services. Their company soon gained many customers and began to hire medical technicians. Fred and Sue purchased three small SUVs for their employees to use on their medical visits to patients and to carry medical equipment.
Fred dutifully added the vehicles and his employees to his car insurance policy on the advice of his previous agent. 
One day Fred is chatting with Jack Thomas, one of the owners of Pathway Insurance. (Pathway was located in the same office building at the time) The subject of Business Auto Insurance came up.  Jack discovered Fred had not purchased a Business Auto Insurance policy, but the vehicles he bought were all listed on his personal auto policy. Fred's employees were listed.   
Jack asked Fred, "Why didn't you buy a commercial auto insurance policy? You need that because you are using your vehicles for business-related purposes."  Fred replied that his agent knew the vehicles were being used in business, and he said adding the cars and his employees to his auto policy was ok. 
Jack explained to Fred that any claims caused by his employees or himself as he was using any of his vehicles to meet patients would be denied by Fred's insurance company!
Later after Fred's conversation with Jack, he was a bit nervous and skeptical at the same time, so he decided to call his soon-to-be former agent to talk about the situation. To avoid embarrassing an incompetent agent, we will refer to Fred's former agent as Bonzo the Clown.  
Bonzo repeatedly told Fred he was fully covered and that Jack had no idea what he was talking about and was trying to scare Fred and 'get' his business.
Jack and Fred ran into each other the following day while passing through the office lobby. Fred told Jack that his agent Bonzo the Clown, insisted he would be covered when his employees were driving his cars on work-related activities.
Jack asked Fred, "do you have a minute?"  Fred did have a spare minute, so he followed Jack to his office.
Jack called the claims department of the insurance company Fred was insured with and asked to speak with a claims supervisor.  When Jack was connected, he asked the claims supervisor if a policyholder insured with his company would be covered when vehicles insured under a personal auto policy were used for work-related activities, like Fred was using his cars if they had an accident.
Jack then switched the phone to the speaker so Fred could hear the answer Jack knew was coming.  
The claims supervisor immediately advised Jack (with Fred listening) that their company would deny any business-related claim because the personal auto insurance policy was not intended for business exposures.  
The claims supervisor for the company Fred had been insured with for over a dozen years explained: "You need to buy a commercial auto insurance policy to cover business-related work activities."
Jack thanked the claims supervisor for her time, said goodbye, and asked Fred, "What do you think now about your agent, Bonzo the Clown?"
Fred quickly stated: "I think I need a new agent!"   Jack agreed with Fred, and since the year 2000, Fred has been insured with Pathway for his business and personal insurance.
Click any of the links below for online quotes or information 24/7 for your location:
Business Insurance Ohio:
Business Insurance Florida:
Business Insurance the Remaining States:
This is How Pathway Insurance Can Save You Time & Money:
Shopping For the Best Insurance Rates Can Be Frustrating.
Why??  Because it can be very time-consuming. 
More than 500 companies offer insurance in the states in which we operate. If you're looking for cheap auto insurance in Cincinnati or the best home insurance in Tampa, Florida, how long would it take you to obtain hundreds of insurance quotes? 
It is likely more time that you would like to invest.  Pathway Insurance is the best choice for any insurance you need.  Why?
As a leading independent insurance agency, we can shop the market to help you find your needs. No insurance company in the United States can offer the best coverage, rates, and options for every person's circumstances.
That's where we come in; we do this better than our competitors.  However, there is something you do need to be aware of.
Many insurance agents and companies sell home insurance and auto in Cincinnati exclusively based on the price you pay for that protection.
We believe this mistake could cost you financially down the road.
A Cheap Price Without Any Advice™ Could Cause Great Financial Harm to Yourself. 
Insurance policies are far more complicated than the price you pay for it.™
The policies consumers purchase contain many restrictions, exclusions, and terms and conditions that you, as the policyholder, must comply with.
If you violate a term or condition of your insurance policy, your claim might be denied!
We Offer Valued Services to Policyholders Insured With Pathway.
Our agency offers several unique services that will benefit you if you decide to allow our agency to care for your insurance needs. 
We offer the Pathway Coverage Checklist™, and the Pathway Claims Advocacy Program.™ plus the Pathway Re-Shopping Service.
Click on the above links to learn how these services can save you time, money, or a claim denial!
We are sure you would agree that the above services are very valuable. 
The question you might need to ask yourself is this:
Am I currently receiving a service similar to this? 
If not, do you see how important the service we offer might be of extreme value to you?   
Why not choose our agency to help you with your insurance needs?
We Are Here To Help You Make The Right Choice.
Some companies using clever television advertisements want you to believe that price you pay for auto insurance in Cincinnati or Homeowners insurance in Tampa should be the only thing that matters when you make your buying decision. 
The simple truth is that insurance is far too complicated to base exclusively on the price you pay for that protection.
The Pathway Coverage Checklist reveals 37 gaps in coverage on the typical Car Insurance policy, plus 53 different gaps for Home insurance in Cincinnati. 
Anyone gap in coverage could cost you thousands of dollars!
The coverage checklist is only available through our Independent Insurance Agency.   
We can help you find the best value for your dollar by shopping the market for you and providing essential and valuable services.
Our Clients Say It Best:
Click on a client for life to learn why one policyholder explains why he would never leave our agency or read the below client testimonial:
I would like to start off by saying that I have been with Jack Thomas and his staff for over 10 years. I actually had all my insurance needs filled through a family member who couldn't supply the needs at a reasonable rate for my teenage son when he started driving because they did not have the broad network which took me into the insurance shopping market.

I met Jack and he was more than capable of supplying all of my needs at a very affordable rate. In fact I had contacted at least a half dozen companies and none of them provided me with a good rate or superior service like Pathway. Then I got married and we built a new home…..my husband had been with his insurance company for a long time who was a personal friend, so now the issue is raised of which company to go with.


Jack Thomas won hands down. Jack and his staff were knowledgeable, friendly and the service was above what we expected.

Thank You Pathway for all you do…..Keep up the good work!


Debbie Boehm
Contact Us Today For the Best Insurance Options.
You can call our office by dialing 513-662-7000 or toll-free  800-998-0662 to speak with one of our licensed representatives or click on one of the links below for additional information or quotes.
Business Insurance Ohio:
Business Insurance the Remaining States:
Other Insurance:
A Few of our Insurance Partners: (representing over 50 companies)