Home Value Protection Ohio
Call 513-662-7000 to learn how you can protect against real estate market declines by purchasing Ohio Home Value Protection. You can obtain a quote in 3 min. or less, click on Protect My Home Equity.  Pathway Insurance Services Inc. has recently been approved to offer a special insurance product that will reimburse you if you lose money on the sale of your personal residence.
How Is It Possible to Protect Your Home against Ohio Real Estate Market Declines?
If you were to ask many Ohio real estate experts the above question, they may tell you that it's not possible to protect the value of your home in declining Ohio real estate markets.
Ohio Real estate experts may tell you that market value declines are the inevitable outcome of the real estate crisis that our country is in. The Ohio real estate market has fared better than others, yet according to the Ohio Association of realtors in the year 2011, sales of new and existing homes totaled 99,881, up only slightly from 2010.
However the average sales price dropped by 10% in the Cincinnati housing market going from $158,832 in 2010, to $143,319 in 2011, and average sales price difference of $15,513!
If you sold your home in 2011 it's likely that you lost money.
What if you need to sell your home within the next few years? Will you be guaranteed a loss on your home as many homeowners in Cincinnati had to experience?
Not necessarily.
If You Need to Sell Your Ohio Home There Is a Way to Protect the Market Value of Your Home.
A brand-new market value product exclusively for Ohio homeowners is now available. Home Value Protection is an insurance policy that protects you from Ohio housing market declines that can erode the value of your home.
Home Value Protection in Ohio gives you the ability to sell your home on your terms, even if local real estate values have gone down. That means you have the ability to sell your current home and move because you need a bigger home, you have taken a new job out of town, or you need to downsize.
Home Value Protection gives you peace of mind knowing that your largest investment, your Ohio home, is protected from Ohio real estate market declines.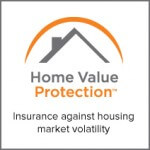 Click here to learn how Home Value Protection  can protect yourself and your family from financial downturns in the Ohio Real Estate Market. Call Pathway Insurance Services Inc. at 513-662-7000 to learn how affordable it is to protect your biggest asset from real estate market declines. For an instant quote click on Home Value Protection picture.
Tags:
Ohio Association of realtors
,
Ohio Home Value Protection
,
Ohio housing market declines
,
Ohio real estate declines
,
Pathway Insurance