Owner Operator Insurance Illinois
Owner Operator Insurance Illinois — Quotes Available 7 Day Per Week!
Need a better deal on your Owner Operator Insurance in Illinois because you:
Are a new business?
Had an accident or multiple tickets & safety violations?
Need an SR22?
Current company hit you for a big rate increase?
Getting cancelled by your insurance company?
Think you are paying too much?
Can never reach your agent?

Don't like your agent?

 
If so call Pathway Insurance right now by dialing 800-998-0662 if it is before 5 CST through the regular workweek. 
If it is after hours click on our chat button to speak with a licensed agent seven days per week or send us your request for quotes 24/7 by using the links below based on your closest area: 
Pathway Insurance offers competitive rates on Owner Operator Insurance in Illinois, Wisconsin, Minnesota, Michigan, Arizona, New Mexico, Colorado, Texas, Indiana, Ohio, Kentucky, Tennessee, Georgia, Florida, and the state of Maryland seven days per week. 
We insure new business ventures, well-established companies from single vehicles to fleets, and even those truckers who are being canceled by the current company for claim activity or for being busted hiding vehicles or drivers. 
We have a number of companies that specialize in High Risk Owner Operator Insurance in Illinois so if you are having trouble finding insurance we can in most cases get it for you. You won't like the rate, but we will keep you on the road until you qualify for lower rates elsewhere. 
Owner Operator Insurance Illinois — What to Expect If You Are a New Business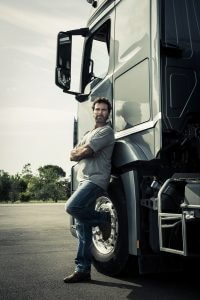 If you are searching for Illinois Owner Operator Insurance because you are starting a new business we'd like to share with you a few pointers to help you understand what is available or not available. 
First of all you have to understand that your business is not going to qualify for preferred rating on Illinois Owner Operator Insurance because you are a new business. What that means in a nutshell is that you will pay more money compared to a company that's been in business for five years with a clean track record. 
Your Owner Operator Insurance Rates will get progressively lower as you have more experience and a good track record free from safety violations, moving violations, and claims. 
If we obtain insurance for you through one of our Illinois Owner Operator Insurance Companies we will automatically shop the market once you have 12 months of experience under your belt. 
Once you have two years of experience you will qualify for other preferred markets as long as no activity shows up on your MVR or Safer Report. 
How do insurance companies set rates for new drivers or business ventures? 
Owner Operator Insurance Illinois — This Is How Companies Set Rates.
Illinois Owner Operator Insurance Rates are determined by a number of variables that include: 
The Type of Truck You Own/Lease
Activity on Your Record
Your Age or Age of Your Drivers
The Value of Your Vehicle
Your Cargo
Radius of Operation
Your Personal Credit
Garaging Address of Your Truck(s)
The Number of Trucks Insured

The Total Claim Activity for Your Area

 
Some of the above information likely makes sense to you because Commercial Trucking Insurance in Illinois works exactly the same as a personal auto policy.  
For instance if you have a few tickets or accidents on your driving record you are likely aware that you will be charged more money compared to someone who doesn't have any activity on their record. 
The same thing is true for Commercial Trucking Insurance.
Owner Operator Insurance Illinois — How Your Credit Can Help or Hurt Your Rates?
How does credit come into play?  A number of years ago insurance companies came to see a direct correlation between those who have bad credit and claim activity. 
On average those who have bad credit are more likely to file claims versus those who have good credit.  Because of these factors credit scoring is being used by certain Illinois Truck Insurance Companies. 
If you have good credit you might receive a 40% reduction in your premiums. So for instance if you're paying $100,000 per year for five trucks and you have an 800 FICO credit score you may be able to save $40,000 per year on your Illinois Owner Operator Insurance. That's a tremendous reward for having good credit! 
What if you have bad credit because you just filed bankruptcy or had a collection filed against you?
You might pay 100% more compared to someone who has good credit.  So let's assume in the above example that you are paying $100,000 per year for five trucks, you have a 500 FICO credit score, and the company you are insured with decides to start using personal credit. 
They run your credit and then send you a renewal policy increasing your prices from $100,000 to $200,000! 
That is the power or the penalty of credit scoring. 
The good news if you decide to choose Pathway to care for your Illinois Owner Operator Insurance is that we represent companies that run credit scoring, and we represent other companies that do not yet use credit score. 
In other words, if you have bad credit we will quote you through Illinois Truck Insurance Companies not using credit scoring. 
Owner Operator Insurance Illinois — Quotes Available Every Day!
If you need a better deal on your Owner Operator Insurance in Illinois call Pathway at 1-800-998-0662 during the workweek or use our chat system on the weekend for all different types of Illinois Trucking Insurance. 
Pathway offers competitive rates on Trucking Insurance throughout the United States. 
You can also use our online quote request system by clicking the links below based on your closest geographical area: 
Tags:
Aurora Owner Operator Insurance
,
Bloomington Illinois Owner Operator Insurance
,
Champaign Illinois Owner Operator Insurance
,
Commercial Trucking Insurance in Illinois
,
High Risk Owner Operator Insurance in Illinois
,
Illinois Owner Operator Insurance
,
Illinois Owner Operator Insurance Companies
,
Illinois Owner Operator Insurance Rates
,
Illinois Truck Insurance Companies
,
Owner Operator Insurance Chicago
,
Owner Operator Insurance Decatur Illinois
,
Owner Operator Insurance Elgin Illinois
,
Owner Operator Insurance Illinois
,
Owner Operator Insurance in IIL
,
Owner Operator Insurance in Illinois
,
Owner Operator Insurance Joliet IL
,
Owner Operator Insurance Rockford IL
,
Peoria Illinois Owner Operator Insurance
,
Springfield Illinois Owner Operator Insurance